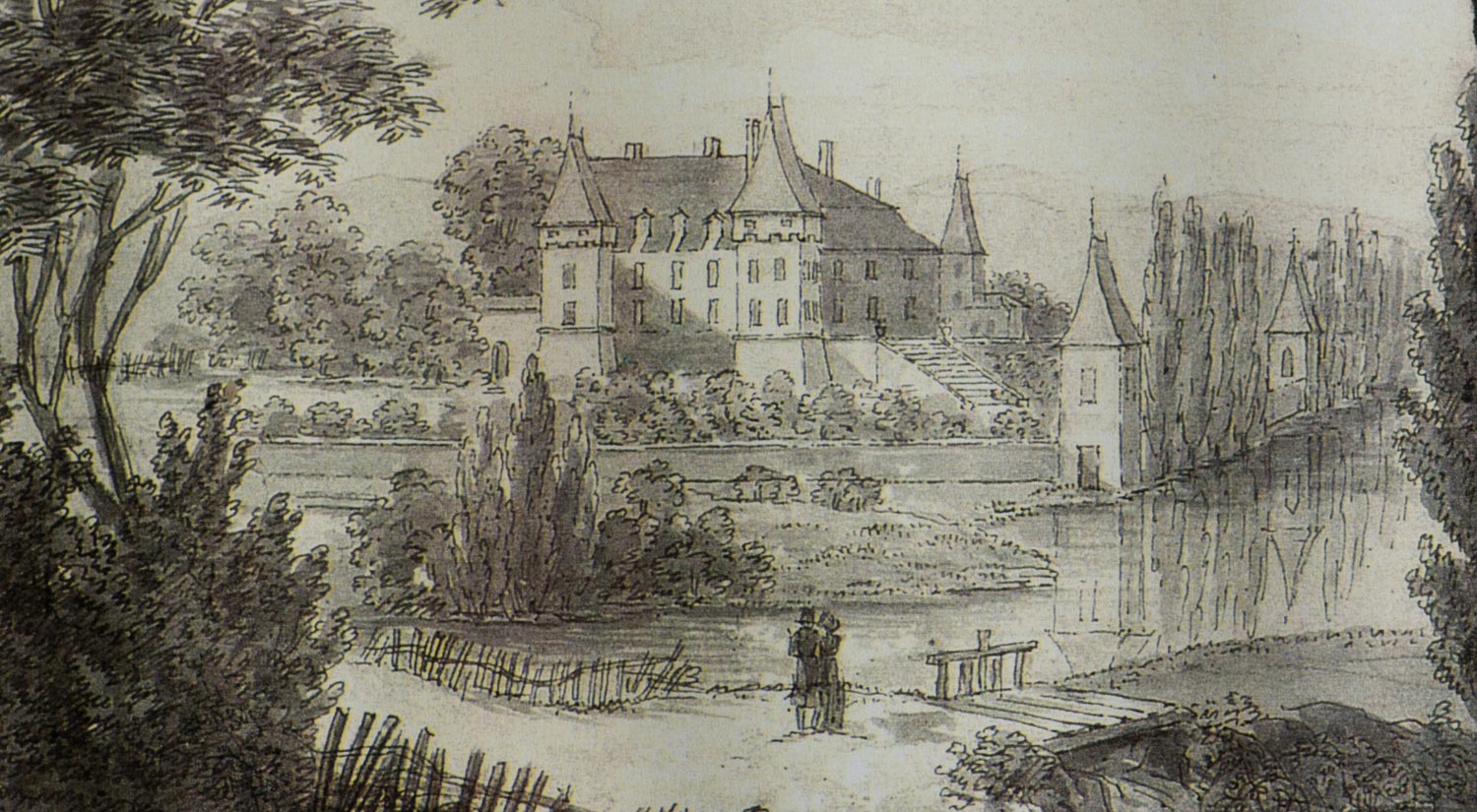 The first recorded mention of Lalande dates from the mid 15th century. At that time the Seigneur of the domaine was Jacques de Lalande. His neighbour, Guillaume du Boueix, was brutally murdered (according to local tradition, he was killed in front of his family whilst on his way to church). Jacques de Lalande married Marie, the widow, in 1448, whilst his brother, Jean de Lalande, married the sister of their unfortunate neighbour. He spent the rest of his life seeking justice through the courts against the murderer, Huguet de Chamborant.
In the 16th century the current chateau was built, by the side of the lake. The east wing with it's huge square towers, defenses and semi circular tower, date from this period, though no records have been found the owners at that time. In the late 17th century Lalande entered into the du Mont family. Due to inheritance debts Marie du Mont lost Lalande to Louis XIV's cousin, La Grande Mademoiselle, in 1691. She spent the next 30 years fighting to regain it, and eventually succeeded in 1721.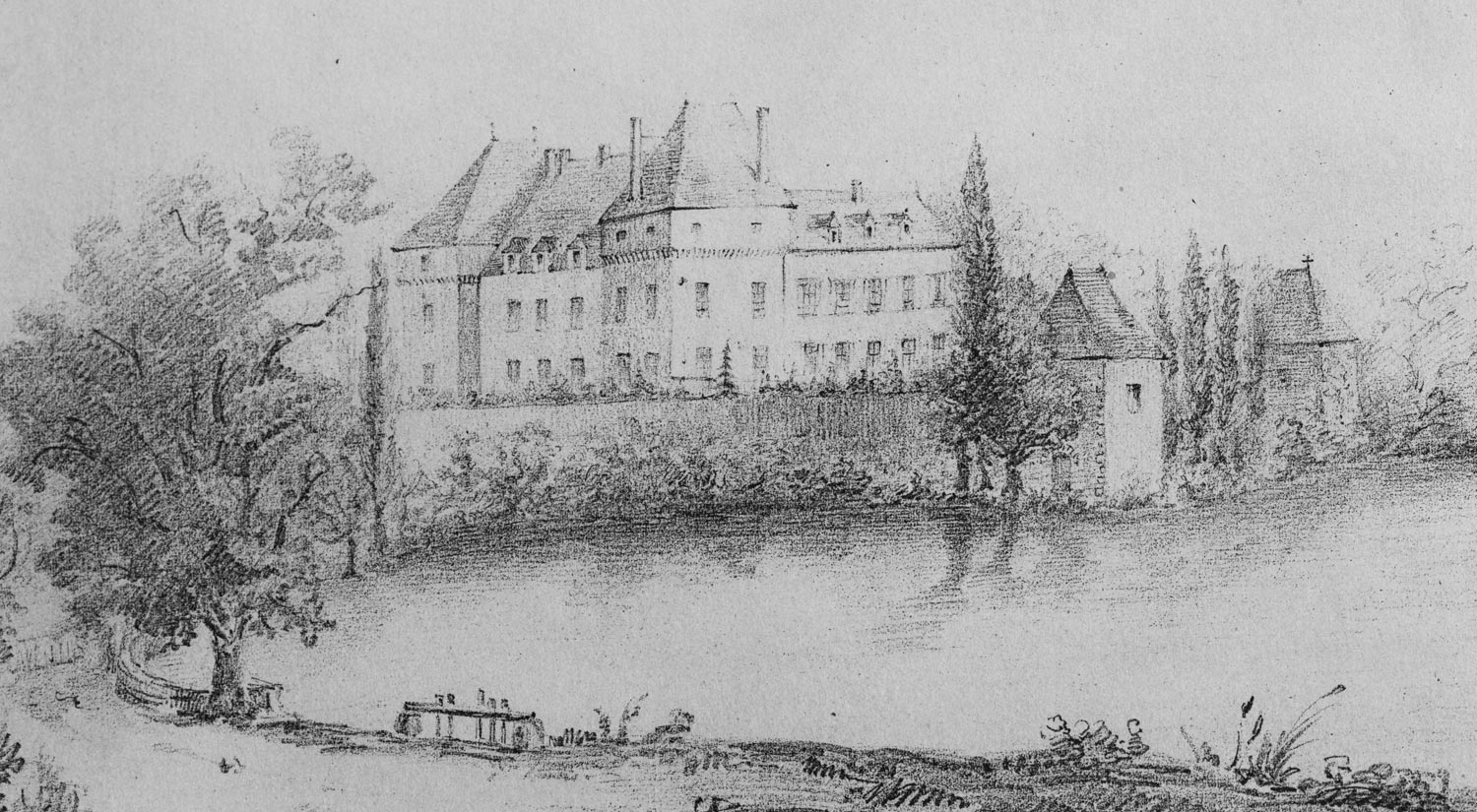 In 1791, aged 17, Charles Joseph du Pouget de Nadaillac went into exile in England to escape the French revolution. He fought with the allies against Napoleon, and was able to return to France in 1814 when the monarchy was restored. At that time he married Marie Suzanne Le Maitre de Laage, who inherited the Chateau de Lalande. Charles Joseph became Marechal of the King's Armies in 1823. The Marquis de Nadaillacs kept the chateau for nearly 200 years. In the 1860s a fire led to the rebuilding of a wing and the addition of the two circular towers. The chapel was built in 1865 after the drowning of the five year old Charles de Nadaillac in the moat.
The current owners bought Lalande from the de Nadaillac family in 2005.